Every musician knows that the right amp to tailor your sound is absolutely vital. For Buskers in the earshot of the passing public, the perfect amp is just as important. This amp is everything the public player needs. With it's lightweight portability and versatile approach to output, the CUBE Amp is the perfect tool to bring around on the move.
So what makes this amp stand out as it's own? Well, the reputation that Roland Amps are famous for, which exceed their physical size makes the Street Cube no exception. With 8 different amps in one via it's built in COSM Model, this piece of kit can go from a tube style blues to metal stack with the turn of a dial.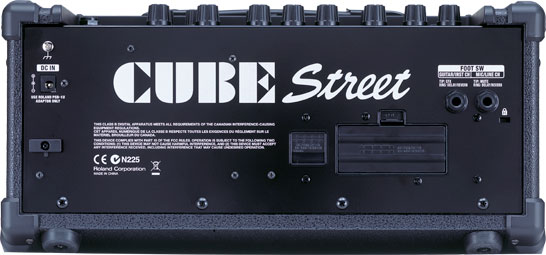 For the street performer, lugging gear around is a nightmare. This amp cuts this out of the equation with a MIC/Channel. That's right, you can plug both guitar (or keyboard) AND mic into this amp and not loose the authenticity. The mic input comes with a delay/reverb setting which can be freely adjusted to the player's taste.
On the instrument channel of things, you have your equalizer trio of bass, middle and treble which sits next to a 4 range EFX channel of chorus, flanger, phaser and tremolo.
This piece belongs in a Performer's arsenal of gear. It's a guitar amp and a mini PA all in one.
With a battery life of 15 hours, the Roland CUBE Street Amp is the perfect performance amp for the busking musician.
Drop into us at MusicMinds on lower liffey street and try this beautiful piece of gear out for yourself. It comes two colors of black and red. See why the busker's swear by this amp!
We sell these at €299